Find a Wedding Chapel or Location in Delaware.
Elkton Chapel
The "Little Wedding Chapel" is a tiny Delaware wedding chapel in a 200-year-old stone building that is the only one which has survived, and still performs 250 or so weddings a year.
Address:
142 E Main St, Elkton. DE
Tel: 410-398-3640
Also contact Elkton Chamber of Commerce at 410-398-5076.
See also:
- DELAWARE WEDDING PHOTOGRAPHY
Beautiful Bride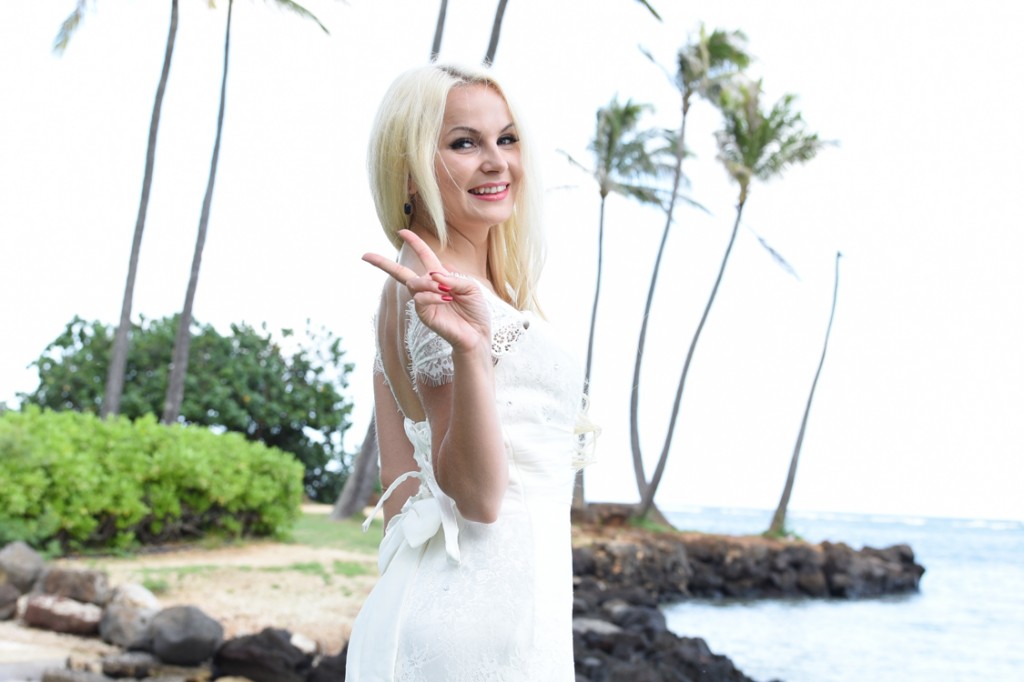 Brides look so beautiful in tropical Hawaii wedding photos!

Find a Wedding Chapel in Another State:


Alabama Alaska Arizona Arkansas California Colorado Connecticut Delaware Florida Georgia Hawaii Idaho Illinois Indiana Iowa Kansas Kentucky Louisiana Maine Maryland Massachusetts Michigan Minnesota Mississippi Missouri Montana Nebraska Nevada New Hampshire New Jersey New Mexico New York North Carolina North Dakota Ohio Oklahoma Oregon Pennsylvania Rhode Island South Carolina South Dakota Tennessee Texas Utah Vermont Virginia Washington Washington DC West Virginia Wisconsin Wyoming
* USA * Canada * UK * Australia * New Zealand
Add a Chapel
Wedding-Chapels.org
Email Us

Hawaii Weddings
Beach Weddings
Church Weddings
Bridal Flowers
Photos & Video
Limousine Service
Wedding Dresses & Tuxedos
Waikiki Condos
Add Your Link
Alaska Wedding chapel, AK wedding chapels, church, churches, wedding site, wedding sites, wedding location, wedding locations, Anchorage.